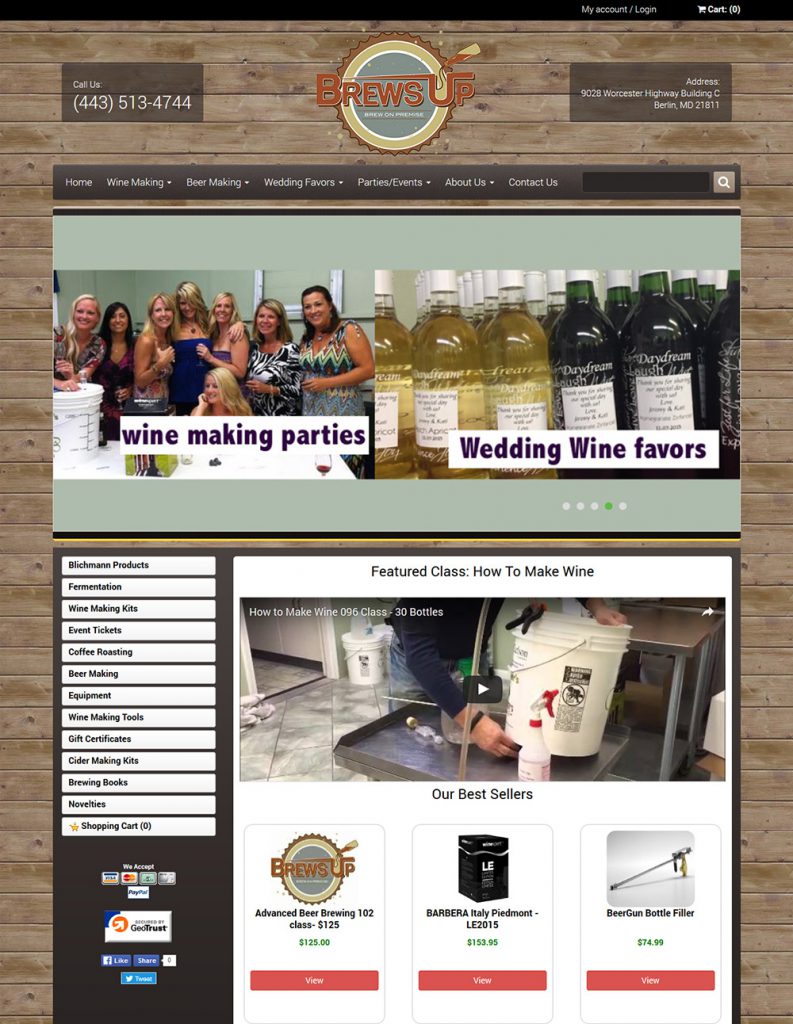 Brews Up
How we helped
Site Transfer

Brews Up needed help switching from their old website and eCommerce platform and we handled the entire transfer with our complimentary setup service.

Quality Control

Together with the owner, we went over every product, every page, and every category to make sure the site was up to the quality a market leading business demands.

Gift Certificates

Now clients can easily buy gift certificates and have them delivered digitally to their friends and family Online.
Visit site
Brews Up Keeps Brewing with Earth Skater Support
On premise beer and wine shop specializing in wine making parties and home brewing supplies
Thank you for your amazing setup service! I'm so glad to be done with my old web hosting company. I plan to be an Earth Skater customer for a long time!