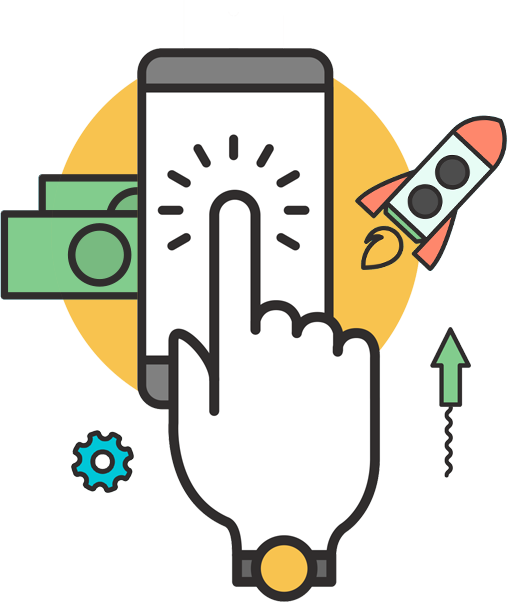 Pay Per Click Advertising
Quick market entry with measurable results that are easy to track
Immediate results at a cost you set to meet your budget
Priority search engine rankings means more clicks and sales
Advertisements should be targeted to achieve best results
We understand your revenue streams to maximize profits  
Pay Per Click Advertising Goals
Increase leads, grow sales, and drive customer retention.
Pay per click advertising is one of the best marketing investments you can make
Target people where and when they most likely to need your product
Double Your Money
Businesses make an average of $2 in income for every $1 they spend in Google AdWords.
More Clicks, Leads, and Sales
41% of clicks, on average, go to the top 3 paid ads on a search results page.
50% Better Odds
PPC visitors are 50% more likely to buy something than organic visitors.
More Walk In Customers
75% of people who find helpful information in local search results are more likely to go to the physical store.
The power of Pay Per Click advertising
PPC has proven to increase website traffic by 300%
Search Engine Advertising
Google's Adwords and Yahoo/Bing are the most popular search engines to advertise your business to customers both nationally or locally.
Remarketing
Have you ever noticed seeing ads on websites for things you've searched for in the past? Now your business can take advantage of the power of PPC remarketing.
Social Media Advertising
Advertising on social media platforms like Facebook, Instagram, Twitter, and others may be a great source of leads for your business.
Video Advertising
Video advertising on YouTube and OTT platforms like ROKU provide your business access to millions of televisions households nation-wide.