Reports
Earth Skater tracks your online store's traffic, revenue, and order history all for you through your online store reports section. You'll find the Reports link on left site of your administration.
To begin, select the date range you'd like to see a report on at the top.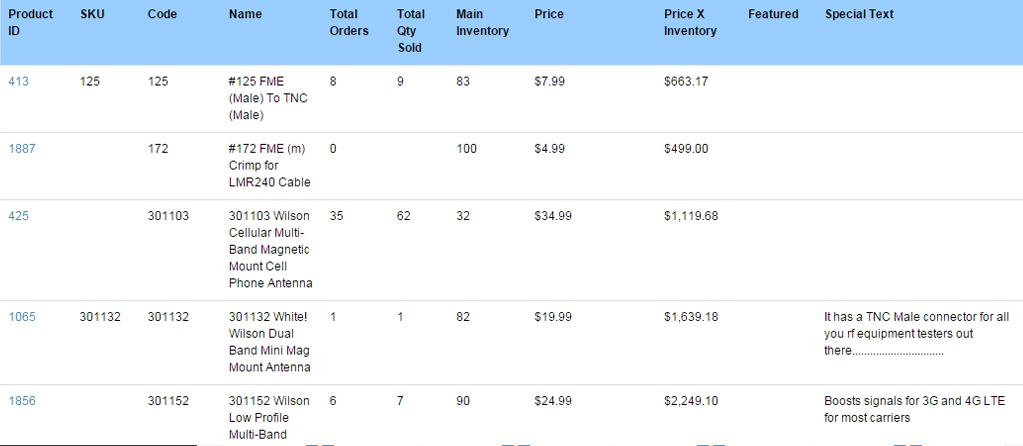 As seen in the screen shot above, the inventory report includes the number of orders and sales on each product in inventory over the time period you specify for the report.