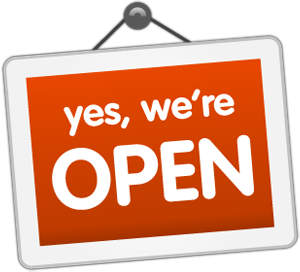 It's no secret that the majority of online stores don't achieve success because they cannot secure the type of traffic needed to pull in steady traffic. But you need not worry about this; we are here to save the day!
First of all, you need the kind of services we offer to launch a successful online store. Second, here are a few trade secrets that we have learnt from successful online store owners over the years. These secrets to online store success are exactly what new online store owners need, so fret not and read on:
Promote before Launching
You will require a solid social media presence to achieve this task or really good quality and persuasive content. All new store owners' start marketing their stores after they have set it up, which we realize is very easy to do. But you have to hold off the launch until you have started marketing your soon-to-launch online store.
This practice will help you secure a loyal audience, even before your store goes live. Use creative marketing techniques, like offering discounts for signing up, and you will have a list of potential customer in your hand when your store is launched.
Listen to the People
When you start the promotion of your store before it is launched, it will give you an opportunity to test the market without any of the risk involved. Give people a sneak peek into your products and gauge the response and it will help you create a better online store. Afterwards, you can visit our site and start the process of creating a store. We provide online store hosting as well as custom web design services.
The Competition
Learn everything there is to know about your competitors, barring corporate espionage. Observe how their online store works, the offers, the deals, the mechanisms and the processes; this will give you the information you require to deliver the right experience to your customers and be different from the competitors.
Launch Day Deals
The pre-promotions we mentioned above can also play another part in the success of your store; you can include launch day deals and offers in the promotional material that you produce for your new online store. This will ensure that people visit your site on launch day to make purchases so you can start your business on a high note.
Continued Success
If you want to keep the initial momentum, you will require some excellent marketing techniques, which we can help you with. And you will also require a special dedication to your customer service so the customers keep returning.
Remember the secrets and get ready to launch a successful online store. If you require information about the services we offer, explore our site or call us  1-877-627-2492 and a representative will help you with any questions.